High Performance Ray Tracing
Intel® Embree is a collection of high performance ray tracing kernels that helps graphics application engineers to improve the performance of their photorealistic rendering application.
Embree is released as open source under the Apache 2.0 License.
Current Release: v3.13.5
This release adds a bugfix for bounding of flat catmull rom curves of subdivision level 4 and fixes a bounding issue for spatial splits of non-planar quads. Further, self intersection avoidance is improved for ray oriented discs.
Highest Performance
Embree provides highest performance by using state of the art high quality data structures and algorithms, parallelized and optimized for modern instruction sets, such as AVX2. Integrating Embree can double the performance of your renderer.
Easy to use
Embree provides an easy to use API and can get integrated into rendering applications by just replacing the ray tracing operation.
Feature rich
Embree provides all features required for professional rendering, including various primitive types (including advanced hair primitives), motion blur, multi-level instancing, etc.
Cross Platform
Embree supports Windows, Linux, and macOS, as well as support for x86 and ARM CPUs.
Embree Team receives Scientific & Technical Achievement Award!
The award recognizes Intel® Embree for its geometric rendering in contributing innovation in significant and lasting ways to the moviemaking process.
Award recipients are Sven Woop, Carsten Benthin, Attila Afra, Manfred Ernst and Ingo Wald.
Sr. Director of Intel® Advanced Rendering & Visualization Jim (James L.) Jeffers
Watch the Scientific & Technical Achievement Awards 2020 Ceremony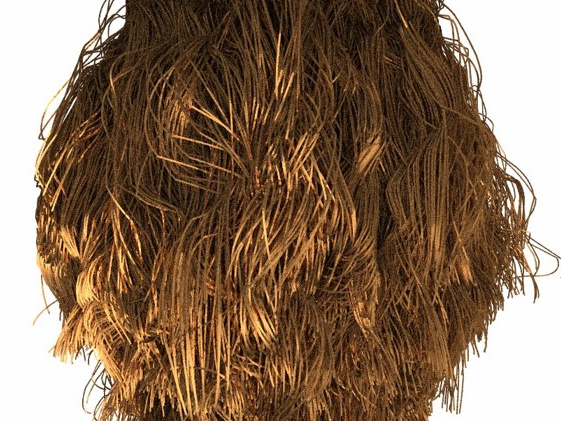 Advanced Hair Geometry
Various flavors of hair primitives are supported, including flat, round, and normal oriented curves, all supported with different basis functions, such as linear, Bézier, Hermite, Catmull-Rom, and B-Spline.
The flat curve type is designed to achieve highest rendering performance for distance hair, round curves can be used to render accurate hair closeups, and normal oriented curves are often used to render grass-type geometry.
Choosing a basis function that matches the application allows Embree to share vertex buffers for memory savings.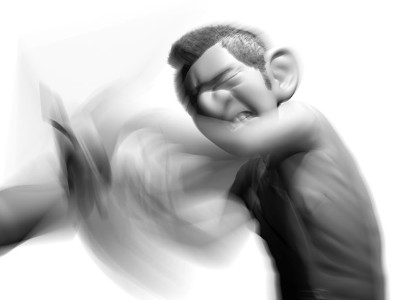 Motion Blur
Embree supports advanced motion blur to render dynamic content. Multi-segment motion blur can be used to render deforming meshes, transformation blur allows to blur entire geometry instances, and quaternion blur allows blurred instance rotations.
An advanced 4D data structure represents spatial and temporal aspects of motion and allows highest levels of performance.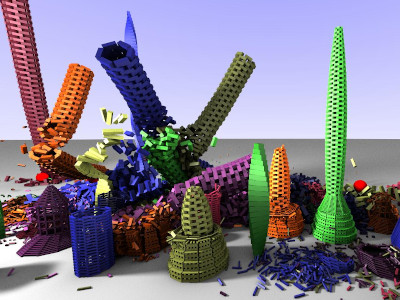 Dynamic Scenes
Dynamic scene support allows previews to be rendered interactively. Embree uses morton code algorithms to rapidly rebuild data structures for highly dynamic content.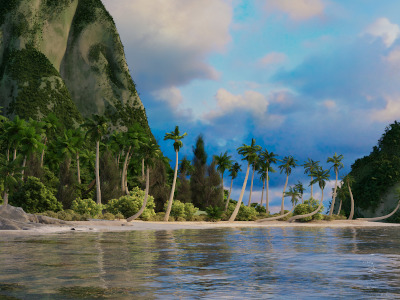 Multi-Level Instancing
Multi-level instancing allows rendering of highly complex outdoor scenes with moderate memory usage.
This example show a rendering of the complex Moana Island Scene using instancing accelerated by Embree.